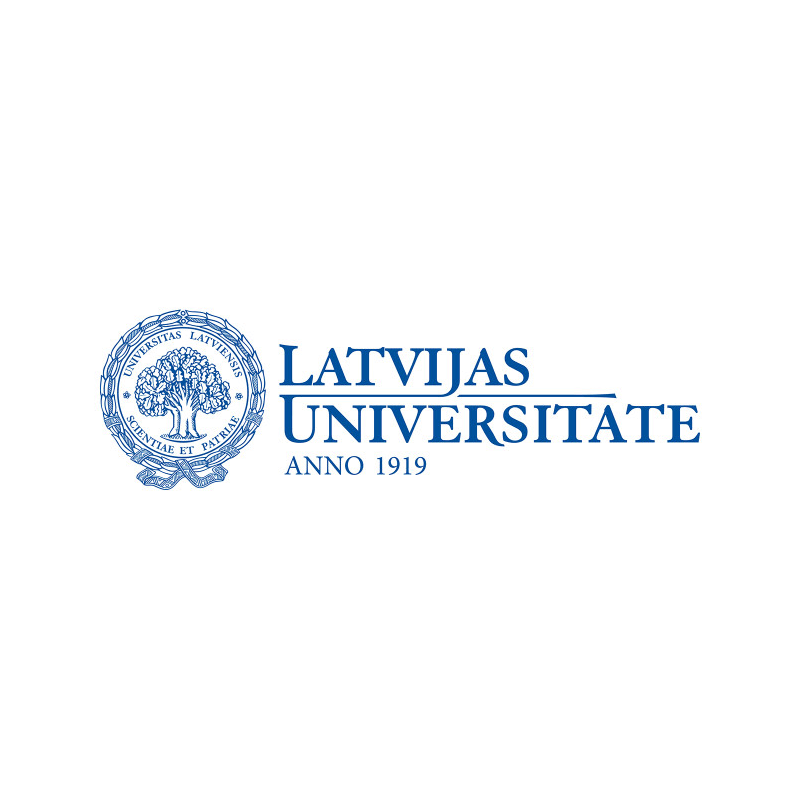 Website: mikro.daba.lv/EN/
lu.lv
The University of Latvia (UL) is one of the largest comprehensive and leading research universities in the Baltic States with 15,000 students, 13 faculties and more than 20 research institutes. Research is conducted in over 50 research fields which represent four main areas of inquiry: the humanities, natural and medical sciences, social sciences and education sciences. UL has started a building of its own Academic Centre. It is the largest project of the European Fund for Strategic Investment in Latvia, the only one in the Baltic States where EFSI invests in the development of university. Microbial Strain Collection of Latvia (MSCL) now, alongside with several faculties and research institutes, is located in the modern-equipped House of Nature, which has been already completed in 2015. In the last decade, MSCL has become the leading microbial service collection in Latvia. Currently, for long-term access, MSCL holds more than 1600 strains of bacteria, filamentous fungi and yeasts, which are of present and future interest for the Life Sciences, biotechnology and industry in Latvia.
MSCL is recognised as an International Depositary Authority (IDA). Collection is a member of the World Federation for Culture Collections (WFCC) since 1996 and of the European Culture Collection's Organization (ECCO) since 1997. MSCL is registered in the WFCC-MIRCEN World Data Centre for Microorganisms (WDCM). MSCL services comprise deposition of strains for public access, for safe deposit (with all property rights retained by the depositor) and for patent purposes. Apart from the standard service functions, MSCL carries out research in collaboration with scientific institutions and academia. Through the partnerships and collaborations, MSCL has been involved also in several joint projects funded both by the European Regional Development Fund (ERDF) and the National Research programme (strain identification, isolation, antagonisms tests, antimicrobial activity, etc.).