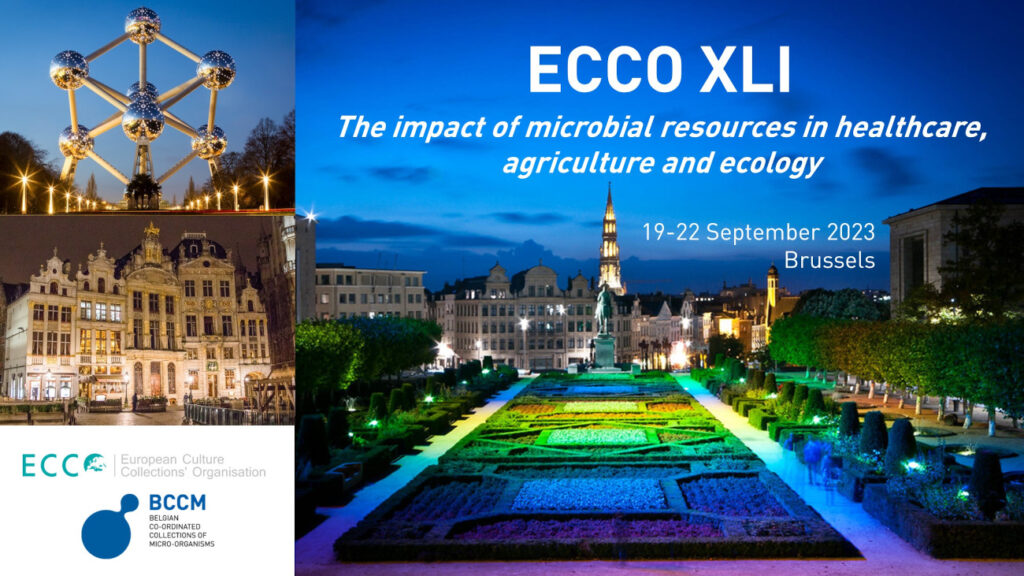 Register for ECCO XLI – 2023 (19-22 September, 2023)
New opportunity from IS_MIRRI21 partners!
41st ECCO meeting in Brussels, Belgium, from 19th to 22nd of September 2023 that is organized by BCCM – Belgian Coordinated Collections of Microorganisms
Aside from the scientific symposium, the official opening of the BCCM expo will be held.
The deadline for registration is on the 31st of July.
Access the registration form via the link here: https://bccm.belspo.be/ecco2023-registration
By the 15th of July, young scientists who want to participate in ECCO annual meetings can apply for financial support from ECCO
Visit the BCCM website to access the program and other details of ECCO XLI – 2023 https://bccm.belspo.be/ecco2023